GEOMETRY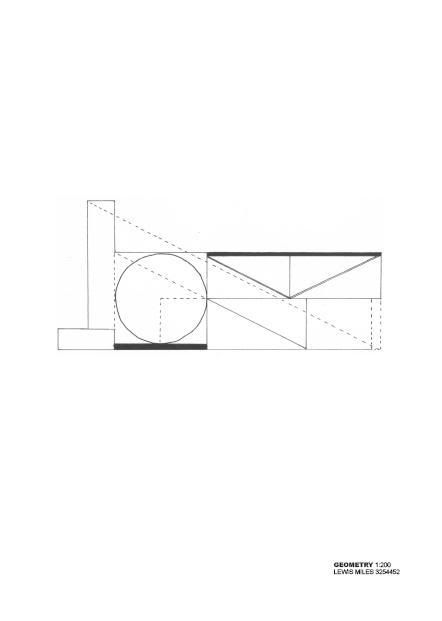 Geometry is generated by breaking down the major massing components of the house - several definate regulating lines are evident, as well as several elements of symmetrical proportions - however, no real determining grid is visible, which is not unusual considering Gray's fascination and influence of Adolf Loos.
CIRCULATION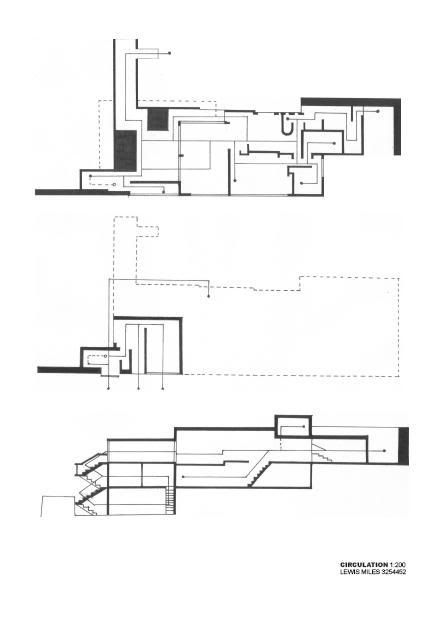 Considering there are four entrances to Gray's house it is no surprise that there is no predominant circulatory system, but rather a myriad of small circuits and paths leading to the various room and elements of the house.
ENCLOSURE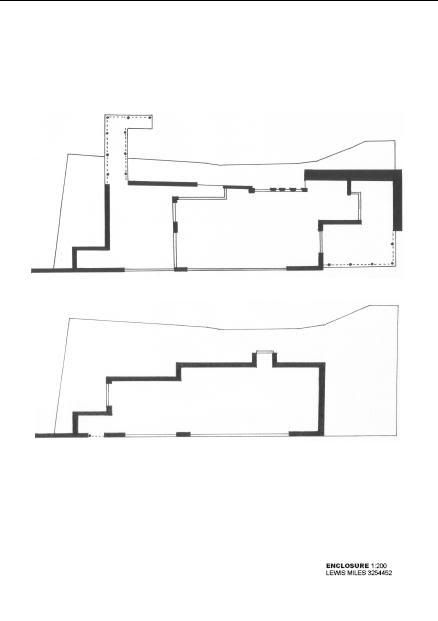 My enclosure parti aims to illustrate the major elements of the house - solid walls are portrayed with thick, heavy lines, windows are shown by thin, double lines and railings (present on the bridge and back courtyard) are represented by a dotted line and coloured circle - accurately portraying the positions of building elements.
STRUCTURE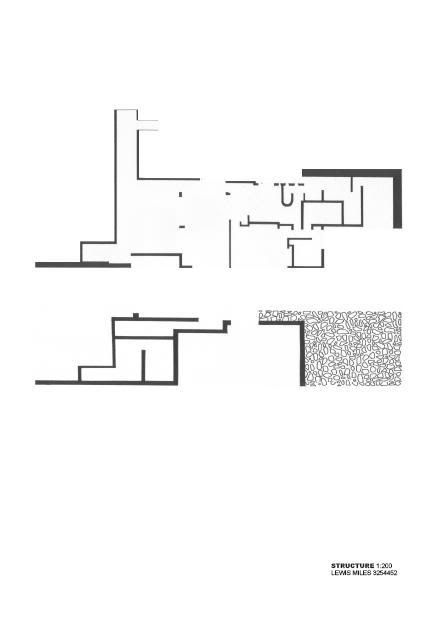 Built atop an existing stone farm structure, this diagram portrays the solidity of the Castellar House's base - illustrated with a stone graphic.
PROGRAM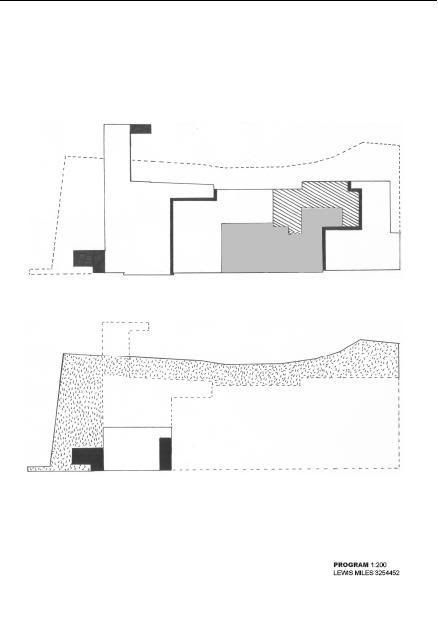 Program separates the house into areas of: circulation, outdoor, private indoor, public indoor and service. Public indoor is represented by a stark white, which darkens to grey in private indoor and eventually diagonal hatching in the service area. The patterns, colours or textures applied were a literal or rational visual representation of each area.